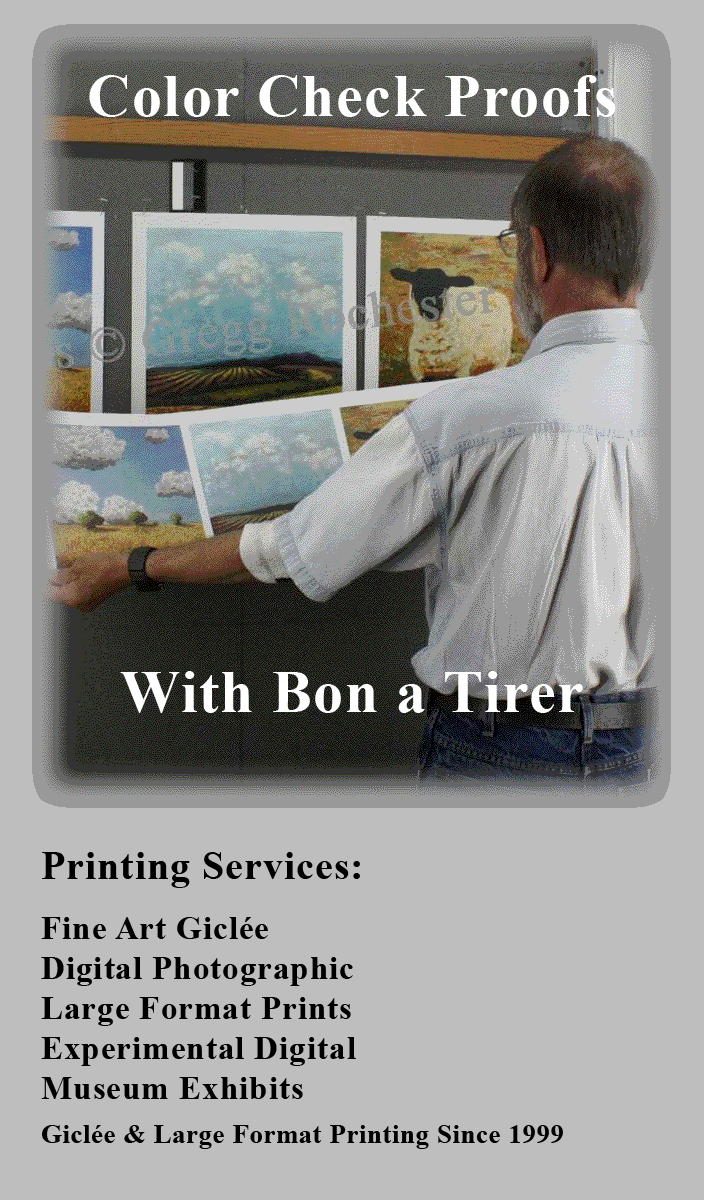 Fine Art Giclée Printing
and
Digital Photographic Printing
Robert Wilde's Portfolio
Lens and Pinhole Photography
Drawing & Painting
Portrait Sculpture
Artists Printing for Artists - We understand what you need!
We offer:
 —Custom Fine Art Giclée Printing
 —Digital Photographic Printing
 —Experimental Digital Printing
 —Museum Exhibit Printing
for artists, photographers and museums.


Visit our Giclée Studio page for more information or go directly to image file preparation instructions.
I have just finished posting the latest images from my Rose Series. Beside the sizes of prints listed with each image, they are also available as 16" x 20" gallery wrapped canvas prints.
Robert Wilde Studios - Fine Art Giclée Printmaking and Digital Photo Studio is now located at 72748 220th Street in Dassel, Minnesota. At this time the Studio is open by appointment, call 320-275-3403.
Keep up to date with current news and pictures of Studio events at Facebook. Please do leave us comments there!
I am currently doing revisions and updates on the website.
Please contact me if something is not working.
---
Robert Wilde BFA, MA., Dassel, MN 55325 (320) 275-3403
Contact Robert Wilde Studios
Robert Wilde Studios copyright 1996-2013 last rev. 7-10-13
url:http://www.robertwilde.com/index.php
home
|
giclée printing
|
Robert Wilde photography
|
Robert Wilde drawing
|
Robert Wilde sculpture
|
Robert Wilde biography
|
Robert Wilde resumé
|
links