I trained as a machinist for a year and a half in night school.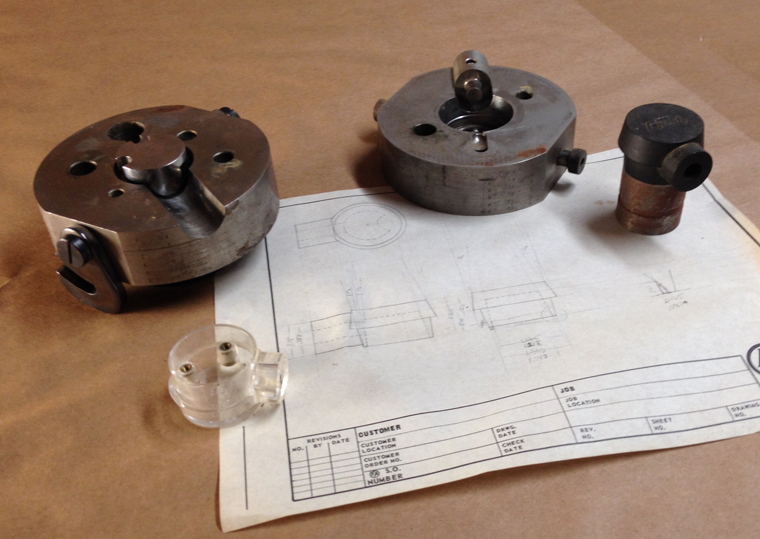 The first Crest Nurses Call convertable plug shell mold
The mold was to be a compression mold for Bakelight (right). Mid project we acquired an injection molding machine so I converted it to use ABS. Just for fun I made a few out of clear styrene.
---
Robert Wilde BFA, MA., Dassel, MN 55325 (320) 275-3403 Contact Robert Wilde Studios
72748 220th St, Dassel, MN 55325
Robert Wilde Studios copyright 1996-2015 last rev. 11-5-20
url:http://www.robertwilde.com/index.php
home | giclée printing | Robert Wilde photography | Robert Wilde drawing | Robert Wilde sculpture | Robert Wilde biography | Robert Wilde resumé | links